hope against hope (1)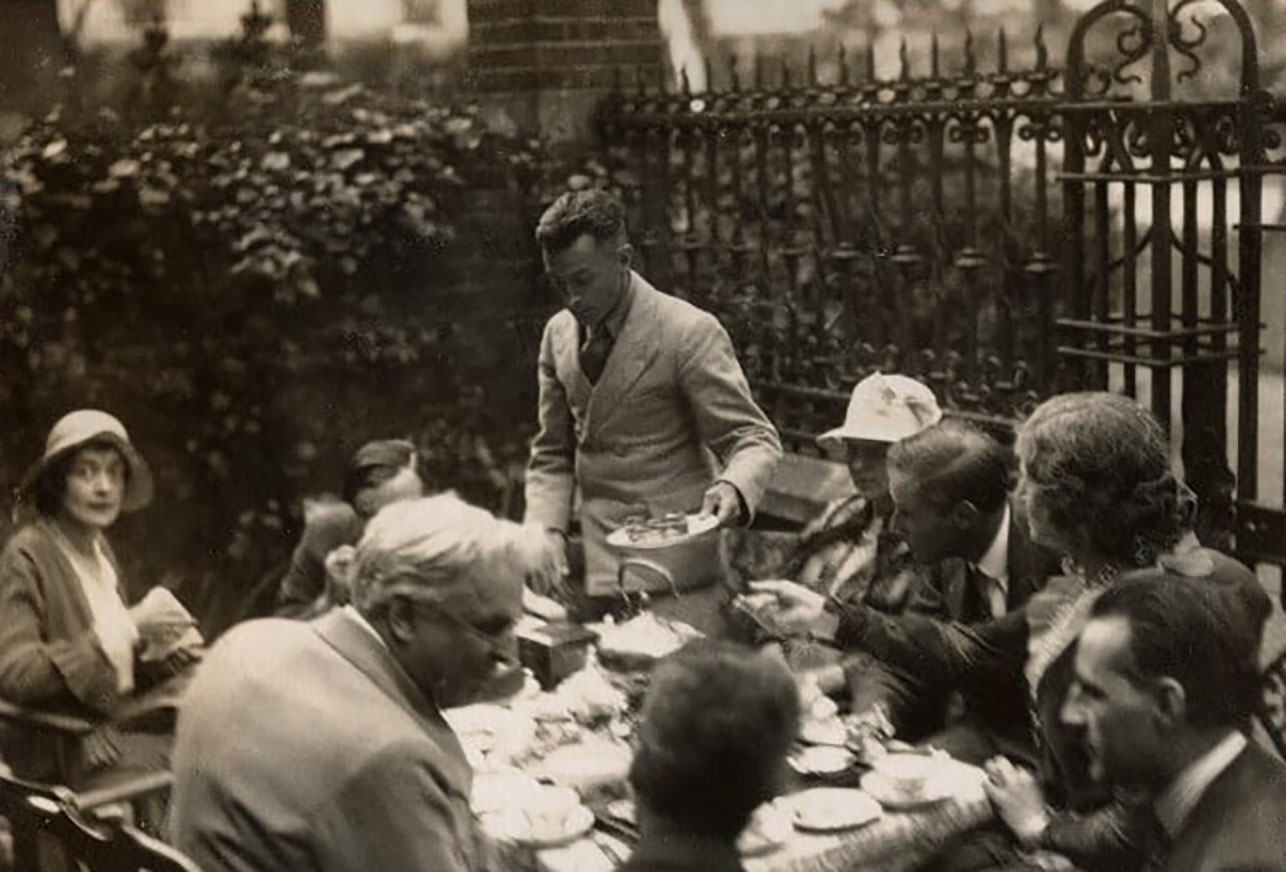 … it is never safe to classify the souls of one's neighbors; one is apt, in the long run, to be proved a fool. You should regard each meeting with a friend as a sitting he is unwittingly giving you for a portrait – a portrait that, probably, when you or he die, will still be unfinished. And, though this is an absorbing pursuit, nevertheless some painters are apt to end pessimists. For however handsome and merry may be the face, however rich may be the background, in the first rough sketch of each portrait, yet with every added stroke of the brush, with every tiny readjustment of the 'values', with every modification of the chiaroscuro, the eyes looking out at you grow more disquieting. And, finally, it is your own face that you are staring at in terror, as in a mirror by candle-light, when all the house is still.
—Hope Mirrlees
(Lud-in-the-Mist, p. 15)2
There's a reason I chose the picture of Hope Mirrlees – one where you can't really see, where she isn't distinguished from the crowd – instead of the usual dewy portrait (usually captioned 'Jane Ellen Harrison and her friend Hope Mirrlees' – or vice versa). I didn't like Hope Mirrlees when I first met her, and I'm not sure I like her now.3 She sucked the life out of Jane Ellen Harrison's Memoirs of a Student's Life, bringing only bears, Russians, and sentimentality. She seemed the inverse of the bear cub in the story, who gets licked into shape from a gobbet of bear-ness; she dissipated Harrison's personality into amorphous schmaltz.4 She showed up, 'pathologically possessive'5 in biographies as Harrison's, shall we say, protégée.6 Virginia Woolf wrote some catty things about her.7 Now it seems she was a modernist marvel, unjustly forgotten.8
Rather, her poems have been republished9 and need to be sold.10
In short, I am prejudiced against her and it would take a particularly appealing masterpiece to overcome a decade of ill-will. We shall see.
---