the doubtful guest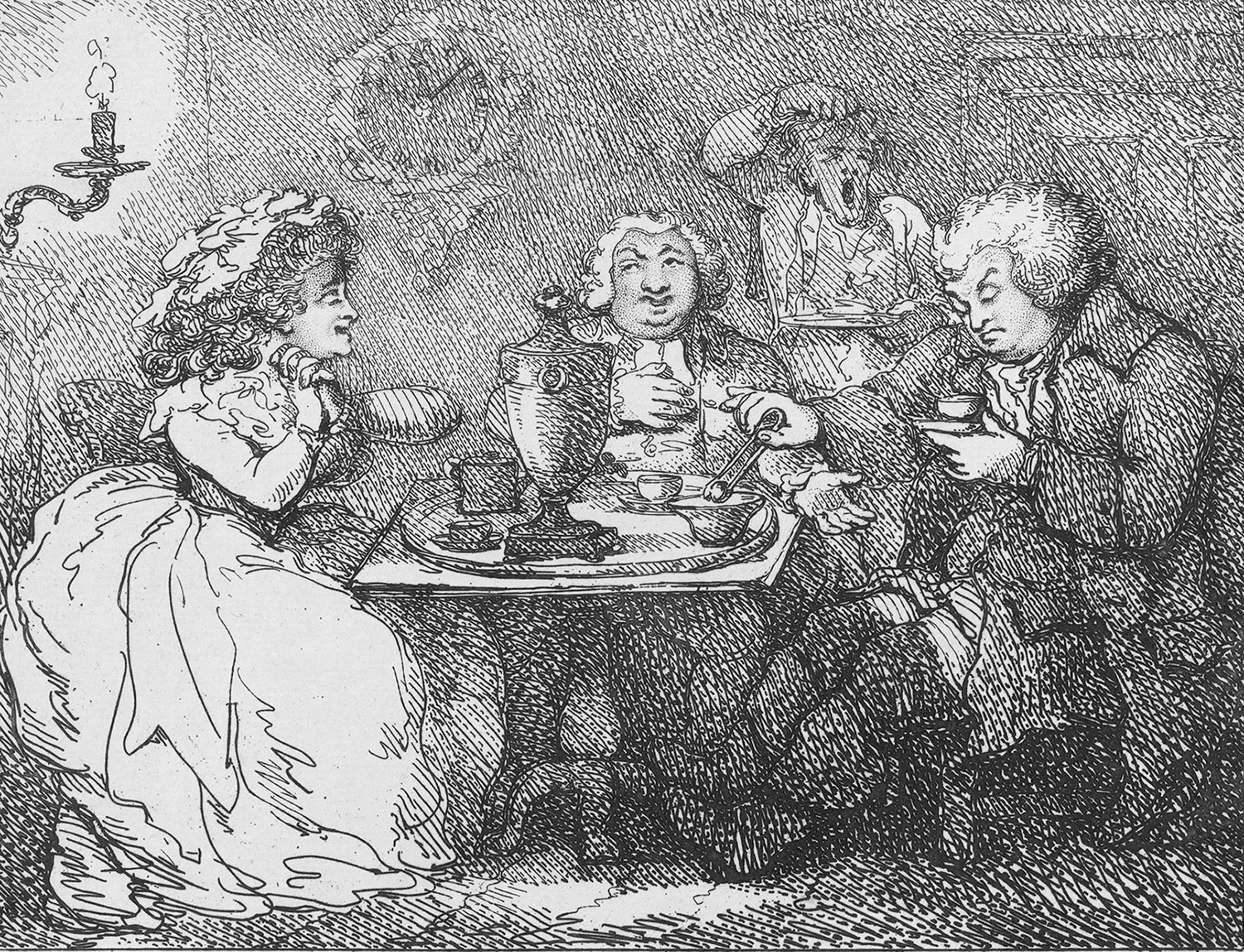 I hope Mrs. Boswell and the little Miss are well. – When shall I see them again? She is a sweet lady, only she was so happy to see me go, that I have almost a mind to come again, that she may again have the same pleasure.
—Samuel Johnson
(quoted in The Life of Samuel Johnson, p. 497)
My wife paid him the most assiduous and respectful attention, while he was our guest; so that I wonder how he discovered her wishing for his departure. The truth is, that his irregular hours and uncouth habits, such as turning the candles with their heads downwards, when they did not burn bright enough, and letting the wax drop on the carpet, could not but be disagreeable to a lady. Besides, she had not that high admiration of him which was felt by most of those who knew him; and what was very natural to a female mind, she thought he had too much influence over her husband.
—James Boswell
(The Life of Samuel Johnson, p. 492, note 3)
The footman yawning in the background is inexpressibly pleasing. [↩]
---