September 2003
1 September 2003, around 16.32.
The only thing grander than hearing at long last from someone you were afraid you would never hear from again is not hearing from someone you have no desire to know.
2 September 2003, around 17.25.
It was a war of each against all, and the devil take the hindmost. You did not give feasts to other people, you waited for them to give feasts to you. You went about with your soul full of suspicion and hatred; you understood that you were environed by hostile powers that were trying to get your money and who used all the virtues to bait their traps with. The storekeepers plastered their windows with all sorts of lies to entice you; the very fences by the wayside, the lamp-posts and telegraph poles, were pasted over with lies. The great corporation which employed you lied to you, and lied to the whole country—from top to bottom it was nothing but one gigantic lie.
—Upton Sinclair (2003.122, p. 78)
9 September 2003, around 13.27.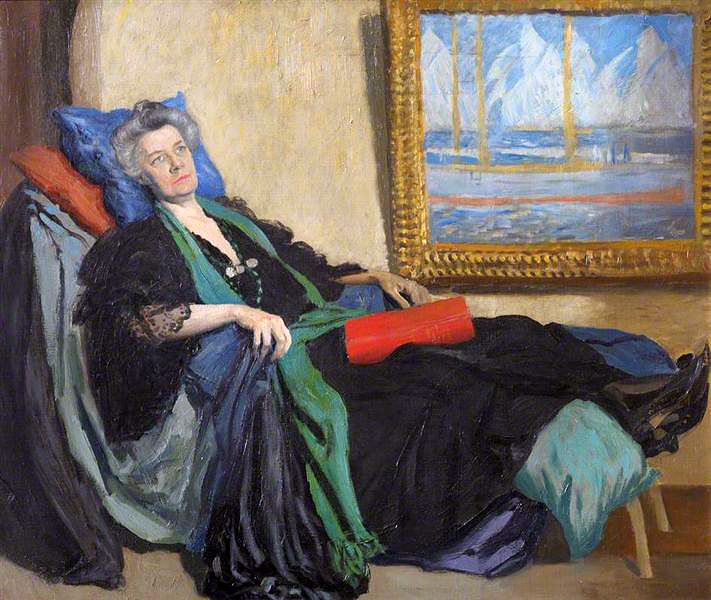 Independent lecturer in London, later a fellow of Newnham College, Cambridge, Jane Harrison was author of (among other things): Prolegomena to the Study of Greek Relgion (1903) and Themis: a Study of the Social Origins of Greek Religion (1912). She is also one of the few women mentioned in the who's who of classical scholarship.
¶ Overview of Cambridge Ritualists (Johns Hopkins Guide to Literary Theory and Criticism) & web supplement to The Cambridge Ritualists: An Annotated Bibliography of the Works by and About Jane Ellen Harrison, Gilbert Murray, Francis M. Cornford, and Arthur Bernard Cook (op)
¶ James Davidson (of Courtesans and Fishcakes fame) reviews Mary Beard's The Invention of Jane Harrison (and is a bit too excited by Miss Harrison's 'Sapphic love, her fondness for William Morris wallpaper'—as tho' that were the most interesting thing about her…) Cf. BMCR review.
¶ BMCR account of Annabel Robinson's The Life and Work of Jane Ellen Harrison
10 September 2003, around 8.29.
The history of humanity is that of dogs which bite and howl when bitten.
11 September 2003, around 8.23.
European historians peek at colonialism:
After the discovery of America the civilized nations of Europe vied with one another in sending out expeditions and forming settlements there; and the new settlers when located amidst barbarians recognized their common character and common interests as Europeans more strongly than they had done in their former home. So it was with the new discovery of the Greeks. The privilege of navigating the western waters and settling on the western land was not the exclusive property of a single Greek province or a single Greek stock, but a common good for the whole Hellenic nation.
—Mommsen, History of Rome, (vol. 1, p. 165)
Being a new city which had sprouted like an American town, Carthage was also a melting pot. It was 'American' too, even more so, in its materialistic, down-to-earth, fast-moving civilization, preferring the sturdy to the refined. This was a powerful city, attracting sailors, craftsmen and mercenaries from far afield. Accepting many different cultures, it was by nature cosmopolitan.
—Fernand Braudel, Memory and the Mediterranean (190).
13 September 2003, around 8.41.
All overgrown by cunning moss,
All interspersed with weed,
The little cage of 'Currer Bell'
In quiet 'Haworth' laid.

The Bird — observing others
When frosts too sharp became
Retire to other latitudes –
Quietly did the same –

But differed in returning –
Since Yorkshire hills are green –
Yet not in all the nests I meet –
Can Nightingale be seen –
—Emily Dickinson (No. 146)
16 September 2003, around 8.25.
Loud plaid trousers are not so much an abomination as a gross error in judgment; one must be wary of persons who wear such things.
Also — Emily Dickinson deconstructs:
Finding is the first Act
The second, loss,
Third, Expedition for the 'Golden Fleece'

Fourth, no Discovery –
Fifth, no Crew –
Finally, no Golden Fleece –
Jason, sham, too–
Emily Dickinson (910)
18 September 2003, around 10.17.
By way of explanation. I wake up at five-thirty, tumble downstairs to make coffee, which I drink while translating my daily five-hundred lines of the Odyssey (looking out, like Matthew Arnold with the Greek Anthology, all the words I do not know). After attending to the merely corporeal, I go the library, climbing the stairs with a feeling of thirst, in my head the word repeating with each few steps 'appetitive, appetitive, appetitive' — this is strange, for I go to read my rations in books I do not like, noting salient points in outlines brilliant for their brevity (accusative with respect). I reward myself with a chapter or two of Arabia Deserta or a poem from The Gallery of Pigeons and imagine deaths for Dr. Livingstone. Then it is time for tea.
The afternoon I spend with Henry James in Boston, pardoning his stutter; I notice the time only when my exhausted eyes request the privilege of a lamp. At dusk, I nod over a year's worth of Emily Dickinson — she has written, perhaps, ten poems, but she varies the words so well one almost doesn't notice. I avoid books (by lady novelists) with titles such as A Dusty Lampshade or The Aubergine Trumpet, and sleep soundly through the night.
22 September 2003, around 14.13.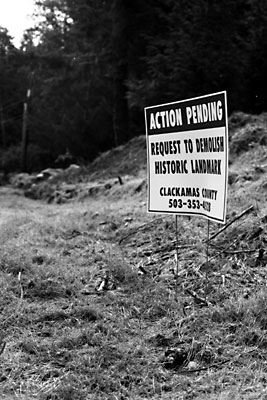 23 September 2003, around 8.34.
In the afternoons Dr. Livingstone tended his garden, of which he was immoderately proud. Pride, they say, goes before a fall, and it was while admiring his petunias that Dr. Livingstone met his death beneath the stamping feet of a herd of schoolboys. Not by nature inordinately thuggish, these young men received tutelage in physical education from a trollish gentleman with an olive-colored mustache. In addition to eradicating horticulturists, said gentleman also encouraged the youths to trample flowers, break windows, and add a red wool mitten to all loads of white laundry.
30 September 2003, around 8.24.
It takes an odd sort of mind to give the title 'A Gallery of Pigeons' to a slender volume of light verse, especially if it includes a poem called 'A Tragedy' which contains the word 'plop' (more than once). So it was with some surprise I found a passage I almost liked in Marzials' aforementioned collection of poems:
The lords of state, and the thieving sparrows,
   Have settled noisily back to town;
The girls with flowers and shrill calabrians
   Drove in the distance, up and down.

I cannot write, or read, or practise;
   I sit and grumble and curse the May;
The lime's one legion of smelling blossom,
   And hides her windows over the way.