the guest-room bookshelf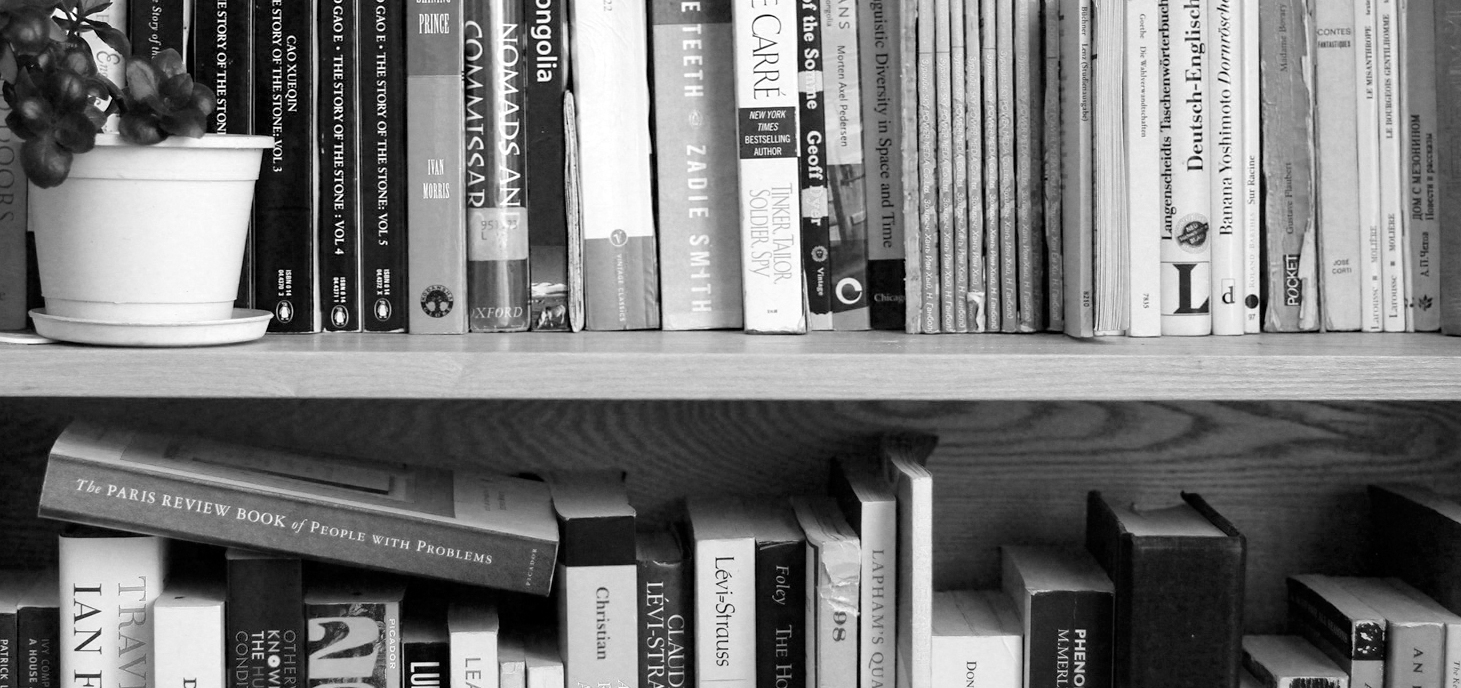 So many books enter one's life through happenstance, rather than through the ordered chaos of book reviews or bibliographies or the propinquity of a library or bookstore shelf (each good in its way).1 This aleatoric approach to book selection is something I associate with travelling, and I like to think of it as the guest-room bookshelf effect: these are the books abandoned in hostels, left on a free shelf, or consigned (with other unfavored items that one would not want to discard) to a guest room. These are books that have been worn out, outgrown, or gone astray – the jetsam (usually, but also the flotsam) of an unknown reading life. Books I have discovered in this way include:
Christopher Alexander, The Timeless Way of Building
Martin Amis, Koba the Dread
Peter S. Beagle, I See by My Outfit
A.S. Byatt, Babel Tower
Edna Ferber, Giant
Ivan Illich, Shadow Work
Kate Jacobs, The Friday Night Knitting Club
Carlo Levi, Christ Stopped at Eboli
Nancy Mitford, Frederick the Great
Caryl Phillips, The Atlantic Sound
J.F. Powers, Morte d'Urban
Barbara Pym, Quartet in Autumn
Antonio Tabucchi, Requiem: A Hallucination
Unni Wikan, Behind the Veil in Arabia: Women in Oman
My initial thought had been to make up a list of books that I would want to include in a guest room, the sort of things that might spur the kind of reading I particularly had in mind – the unexpected, the not-too-strenuous, occasionally the not particularly great, but often the only thing available with all of its pages in a language one understands. I realized, as I thought about it, that none of the books I would choose for a guest room would be the sort of book I would like to encounter there.2 This was perhaps to be expected, so it was without regret that I set aside the project of furnishing an imaginary guest room with an imaginary library.
Thrift-store bookshelves come close, though. [↩]
Most of the books on the list I have completely forgotten about; whether or not that is a recommendation, I leave to the reader to determine. [↩]
---