December 2015
8 December 2015, around 16.44.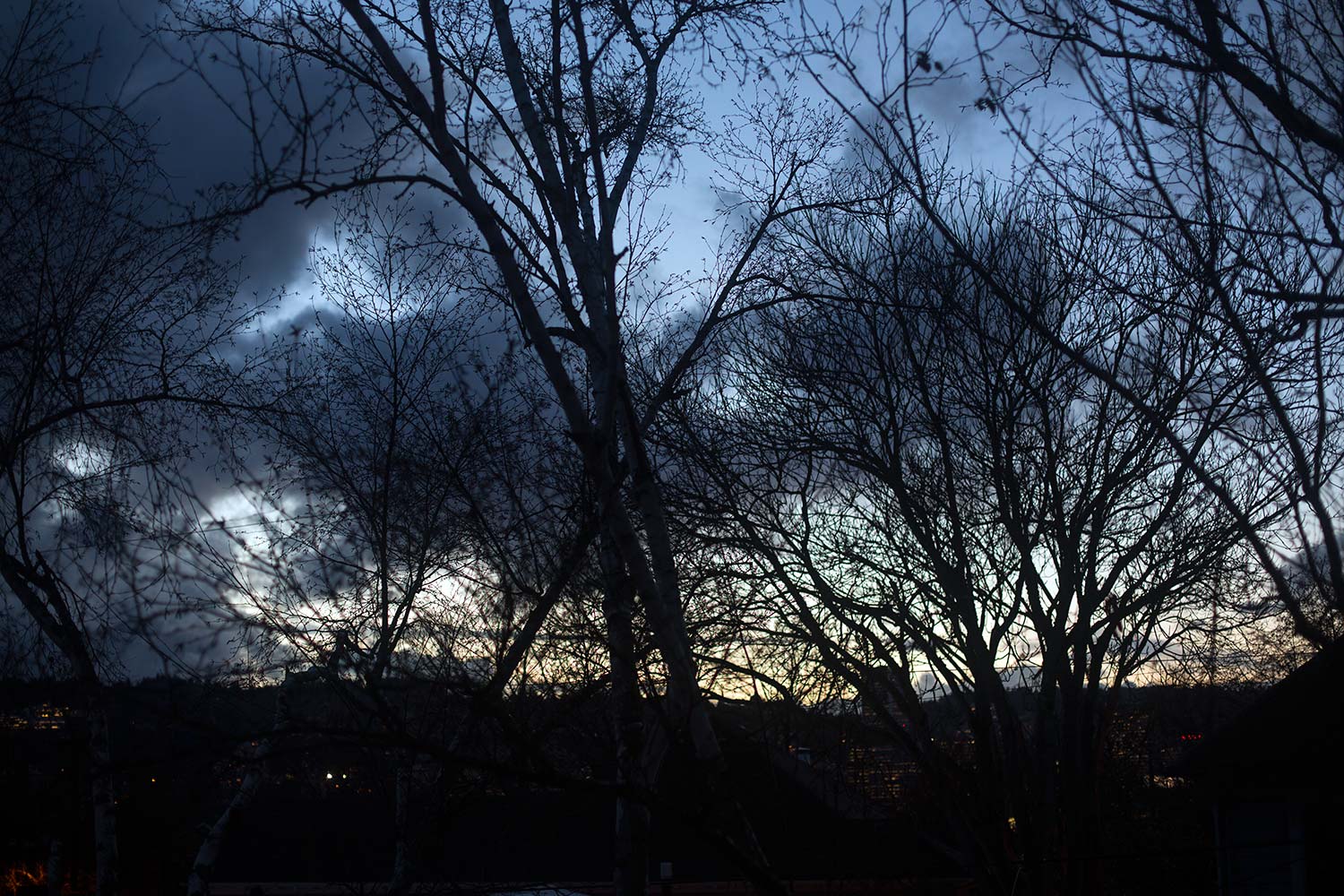 13 December 2015, around 9.49.
It has been a wretched week. Black cats crossed my path, a man missing a leg turned up on my doorstep claiming to live in my apartment, the car which I have the use of declined to start, and the rain – normally a solace – has almost seemed a blight. For consolation I turned to books and bookstores, going to a bookstore I had never before visited; perhaps that was my error – trying to find comfort in something new. It was one of the those bookshops built out from a house, which are usually personable, if slightly dotty. Here, though, was a dying store – all the scholarly books thirty years out of date, anything truly collectible or even readable long since sold. Each row of shelves was shallow and left the browser at a polished and paneled dead end, from which one backed away, still feeling trapped. It was a cleanly place, like the house museum of some forgotten litterateur, an impression heightened by the vestiges of taste in the remaining books, relicts of a personality no longer able to cherish them. I picked up a copy of G.B. Harrison's Elizabethan Journal – the only thing remotely interesting – out of something more like politeness than desire and returned to the busy street and the rain.
31 December 2015, around 6.34.

At this point it is unlikely I will finish reading any more books this year, so I might as well make a list of the books I most enjoyed reading in 2015:
Rebecca West, Black Lamb and Grey Falcon
Dashiell Hammett, The Thin Man
Rebecca Solnit, The Faraway Nearby
Anne Garréta, Sphinx
Mary Lascelles, Jane Austen and Her Art
Valeria Luiselli, Sidewalks
J.E. Neale, Queen Elizabeth I: A Biography
As much of 2015 was spent not reading, I thought I might also make a list of the books I regret not having yet finished:
Winifred Holtby, South Riding
Edith Sitwell, The Queens and the Hive
Valeria Luiselli, The Story of My Teeth
Clarice Lispector, Complete Stories
Alisa Ganieva, The Mountain and the Wall
Hopefully I will finish reading them soon (especially the ones due back at the library…).