March 2009
7 March 2009, around 4.03.
We make the rounds, going from house to office to house to office, from tea to coffee to tea again with fruit and runny syrup. Mostly we talk about the weather. It is a never-ending source of conversation. The weather and health are the sacred fonts of social feeling. One is always cold, or has just caught a cold, or is recovering from having caught a cold. It's an excellent excuse to practice one's tenses.
We have winter two times here: once before spring, and then again after spring.
23 March 2009, around 19.47.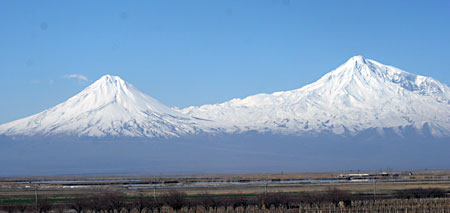 The journey from the capital to the southern cities has an allegorical feel, especially when leaving through the equinoctial twilight. We speed along the straightaways through the floodplains beneath the summits of unattainability, then slow to twist and turn through the vale of woe, night and snow falling hard through the trees. We rise through a series of switchbacks, spiraling upwards to the pillar of righteousness, the storm growling, then abating reluctantly with each inch we drew closer to our destination.
During this trip I listen to the Enchiridion at least once and, depending on the speed of the car and the type of weather, sometimes more than once.