June 2001
1 June 2001, around 8.09.
Friday. Morning in various libraries, reading about the second sophistic. The LRR is shut from tomorrow until October, which saddens me a great deal: my last two weeks in England spent without access to its darkened portraits and harried classicists. Still, there are other libraries available, so I suppose I shouldn't complain. I've gotten into the habit. Yes, it is a habit, and it forms character, shapes the mind into a rigorous academic… machine? For some. The finalists are finishing their exams, the weary, taut expression of the penguin people yielding to joy and relief with the red carnation. These are traditions, without which, well, it just wouldn't be… Silly thing to write about, though. One might as well ramble at great length about the intricacies of memory (oh, yes, that's been done too, hasn't it?).
2 June 2001, around 8.14.
Sunrise of broken light, white through the varying gray clouds. Nothing unusual, watching the rain fall occasionally, listening to Monteverdi, browsing through the Historia Augusta. A useful day, but not out of the ordinary, which, at times, is nice.
3 June 2001, around 8.15.
People sat or sprawled on the lawns, soaking in the sunshine or lolling in the shade. I, meanwhile, was content to walk along the river bank and admire the scene, the hum of bees, &c. The rest of the morning passed amid thoughts of the ancient Greek aristocracy, kaloikagathoi, the beautiful and the good. Have been pondering my reading lately and am sad to note that I haven't really been pursuing literature as I should — oh, I am reading Philostratus & Demosthenes & Lysias & things, but those just aren't the same as James & Woolf & Geo. Eliot, & co., nor has there been an exuberent loss of self, a deliberate rendering of one's mind to subtle manipulation so common in modern writing. Began the afternoon with drinks at the principal's house: near twenty undergraduate and graduate students standing awkwardly on the sun-struck lawn, holding glasses of tepid champagne, orange juice, and elderflower water at all angles, whilst attempting to mingle for the sake of appearances.
5 June 2001, around 8.23.
Bleh. still. Hesiod is some consolation, and I hope to show great sense about the Works and Days. Oh Works. Oh Days. Oh. Let's not imitate Cicero.
12 June 2001, around 8.17.
More and still more work in the library, reading about god and trying to comprehend Epidauros, which just leaves me muddled. I find it frightfully confusing that there were at least four different (?) artists called Polykleitos working in the Greek world during the late fifth and early fourth centuries BCE; it just shouldn't be allowed. Still, feeling deceptively productive.
14 June 2001, around 8.16.
More packing. In a haze of irritability, especially when I consider how much pleasanter these last few days would be if I had only begun to send things home sooner. One of the pleasantest sorts of the idleness is that which gives the illusion of business, as all the world well knows. But this is ever the way of things, to know and to know and to know a thing is true and necessary (such as packing one's things, ending a conversation, saying hello) and yet never doing them. Did find time to read a little book on Latin literature and go for coffee with J., H., and R. (& her inevitable boy). Returned late, from the smoky warm glow of the café through the clear air to evening.
16 June 2001, around 8.10.
Listless running of errands and pre-departure nostalgia. I cannot find black thread, but only a Swiss water-bottle that looks as though it should be used to cause an international incident, which worries me. Returned my last books to the Ashmolean and sat for some time in the stacks, not wanting to leave. Well, five minutes, but that seems quite a while if one is sitting, feeling soppy. Shipped the last of my boxes, only owing to the good graces of the blessed clerk at the St Clement's Street post-office, who re-opened after closing (at 1pm of all hours) just so my boxes could go out. It is a good thing, I think, to be polite and hopeless.
18 June 2001, around 14.11.
We students were trotted up Lycabettos hill, an occasion for profuse sweating and sporadic complaint, but the views rendered both bearable, the sun hesitating behind faint clouds, even Oedipus' Cithaeron visible in the distance.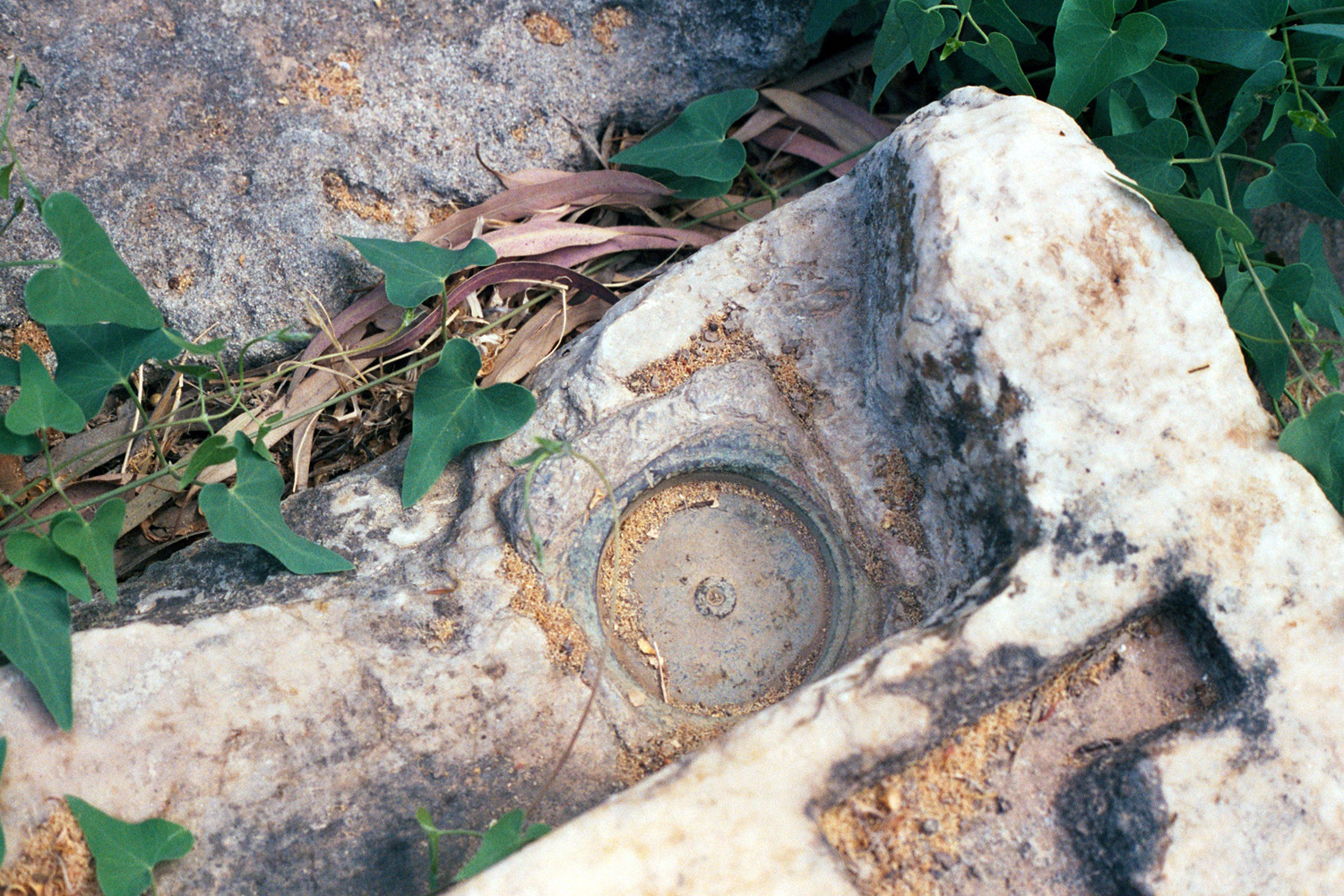 21 June 2001, around 12.30.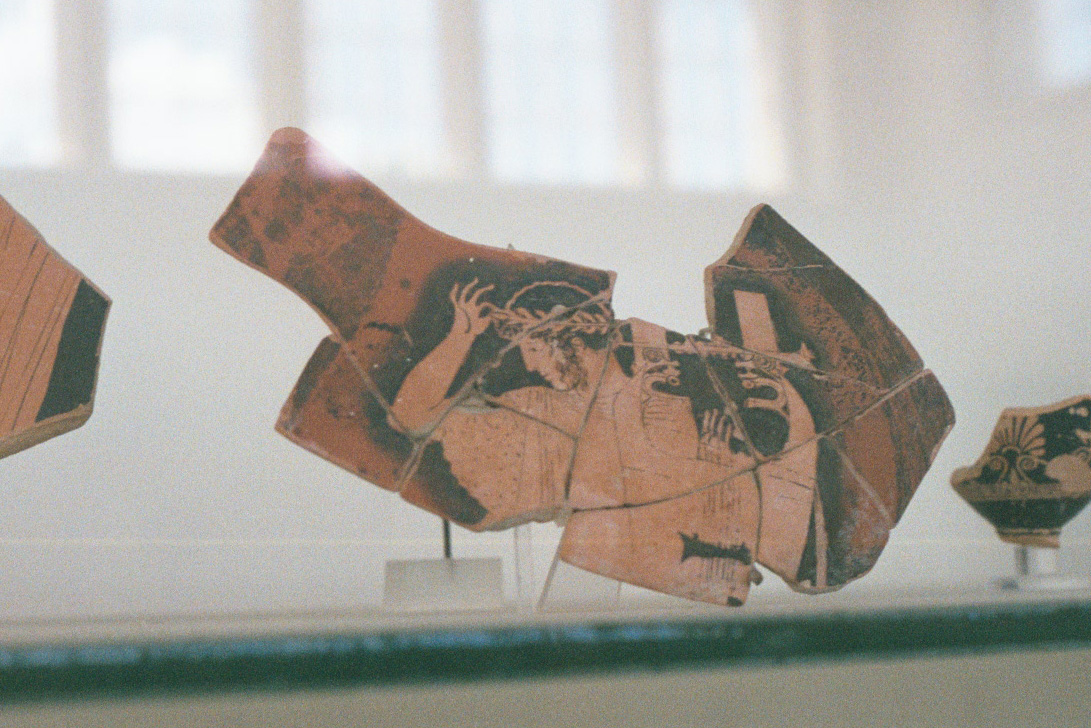 21 June 2001, around 12.31.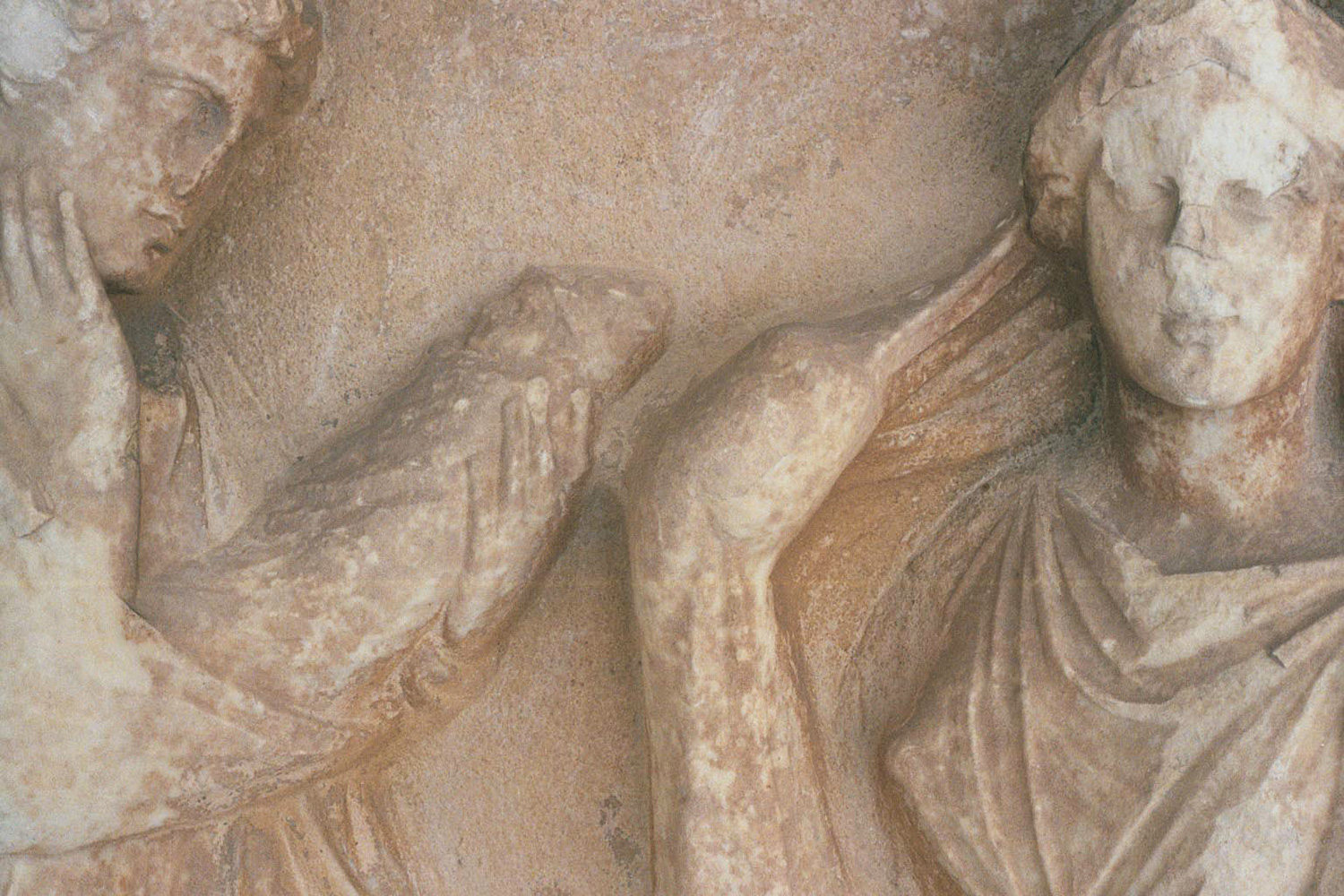 21 June 2001, around 12.32.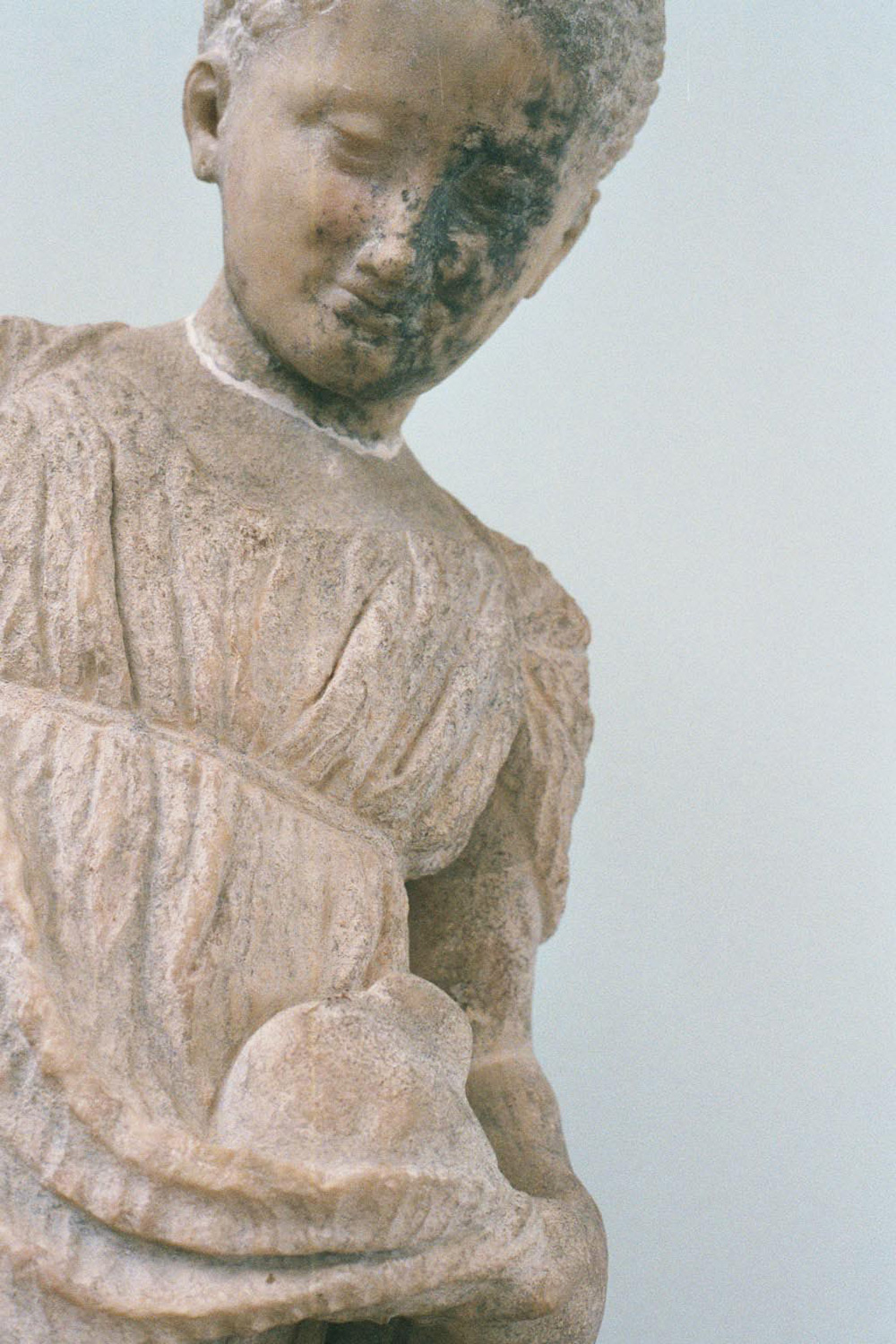 28 June 2001, around 14.13.
What is one looking for in these cases, anyway? One could find an object lesson, an unexpected symbol, but one is unlikely to find what it all meant; it is a void, then, and scholarship a waste of time? Perhaps. One little thing, this fixation on an object, whether worthy or no; wisdom and understanding is not to be gained in this manner — merely a collection of images, a gathering picture, a catalogue, all bare leaves and no explanation. This must be enough.